Terra Linda High School
Class of 1969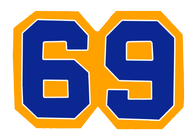 Welcome to the official Terra Linda High School Class of 1969 web site, your main source for information on fellow Trojans, the Class of 1969 Scholarship, reunion activities, and so much more!
If you are a Class of 1969 classmate who is not registered with our site, please join!
There is no cost involved and you will not receive spam or junk email from the site. But you will have the opportunity to interact with fellow classmates on this private web site solely for the TLHS Class of 1969!

What a beautiful place we were fortunate enough
to call home!
ANNOUNCEMENTS
•

As this 'Tis the Season of Giving, please consider a donation to our Class of 1969 Scholarship.

Donations can easily be made 24/7 on our website by clicking on the "Donate" button on the "Class Scholarship" page. Donors will receive a thank you note with tax-exempt information for their records.

Your contribution will make a difference in the life of a Terra Linda High School student who aspires to higher education.

As we are still short over $700 for the 2018 $1,000 Class of 1969 Scholarship, your tax-deductible donations will be most welcomed and appreciated!

•

As of March 31, 2017 - another classmate has moved from the "known, not registered" column to the "registered" column!

If you are in touch with fellow classmates, please spread the word and encourage them to join our site. Thanks!

---

•

March 14, 2017 Update: Are you registered with our Class of 1969 web site, but not receiving notifications from the site?

If so, it is most likely the email address listed in your profile is not valid and reachable.

Therefore, the site administrator has had to remove numerous email addresses from classmate profiles due to too many email bouncebacks.

If you would like to return to active status on our Class of 1969 web site, please use the "Contact Us" feature to notify the site administrator.

For all registered classmates:

Any changes to your email address(es) must be made by you. To do so, please follow these steps:

Log on to www.TerraLinda1969.com using your old email address and password.

On the left-side of the home page, under MEMBER FUNCTIONS, click on, "Edit Contact Information."

On the profile page, makes any necessary changes to your email address(es) - you may enter more than one email address (always beneficial).

Having your contact information up-to-date will eliminate emails sent from the web site from being bounced back as undeliverable, and ensure you receive messages from our Class web site and your fellow classmates.

Thank you for keeping your contact information current!

•

50-Year Reunion

October

11 - 13,

2019

---

•

Facebook/Class Connection:

Did you know that you can now do all of the things you can do on our class web site from inside Facebook. It's called Class Connection, and you'll find it's very simple to join and use. Follow these 3 quick steps to get connected:

Log into our class web site at www.TerraLinda1969.com

Click the "Class Connection" link under Member Functions.

On the Class Connection Join Screen,
Type "Terra Linda High School" in the "enter school name" box

Click on "Terra Linda High School, San Rafael, California" when that box loads

Next, click on "select class year" - a drop box will appear for you to select 1969.

Then click on "Join Class"

That's it - you're Facebook connected! Well, you are if you are already logged on to Facebook. If not, you will need to log into your Facebook account.

Once connected, on your Facebook "home page," you should see "Class Connection" in the left-hand navigation bar under "Apps."

For quick access to Class Connection (i.e. our Class of 1969 web site), you might want to add the app to your Facebook Favorites. Here is an example as to how (just be sure you are on your Facebook "home page"): https://www.classconnection.com/assets/images/favorites.jpg

Whatever you do in your profile in Class Connection will also update the Class of 1969 web site - and vice versa - that is, you are directly on the Terra Linda High School Class of 1969 web site whether you access it directly at www.TerraLinda1969.com or via the Facebook Class Connection app.

For more details, contact the Site Administrator.

---

•