Terra Linda High School
Class of 1969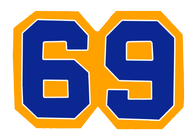 Paul Ennis
Profile Updated:
March 28, 2017
Yes! Attending Reunion
| | |
| --- | --- |
| Residing In: | Sebastopol, CA USA |
| | |
| --- | --- |
| Occupation: | Private Healthcare Patient Advocate/Navigator |
Children:
Gabriel - Born 1975
*** Grandson - Isaac Born 2000
Lucas - Born 1983
Scott - Born More…
Paul Ennis
added a photo to his profile gallery. New comment added.
Posted on: Mar 28, 2017 at 1:16 PM
I'm hanging out what could be my last 'shingle' so I can provide folks with personalized healthcare advocacy services. Why? 'Cuz I have 45+ years of experience navigating medical and healthcare systems on behalf of myself, my family, my friends and associates. If you're interested, the first hour of my time will be provided to you for FREE. That way we can get to know each other and decide whether or not I can bring added-value and meaning into your, or your family member's, current situation. Advocating and navigating on folk's behalf through their myriad of doctors offices, hospitals, labs, medical clinics, pharmacies, insurance companies, and the like, is work that's as important to me - as it is life-changing to you and yours. I'll be delivering timely, meaningful support to folks battling with a healthcare system gone mad and a culture gone numb to some of the most basic needs of our fellow travellers. The beginnings of my website live here: https://www.pwe-patient-advocate-navigator.com Stop by and check things out at your leisure. Enjoy your day... - PWE
Hello Friends - Still here, still walking and talking, still planning Partay's - am I. Looking forward to seeing those of you who can join us in Lake Tahoe on May 1st, 2016 @ Claudia Graham (Elkin's) place. Otherwise, life goes on, Diane and I are well. My kids are well. My folks are gone (RIP Mom and Dad). The journey continues... Best to you and yours. - Paul
Paul Ennis
changed his "Then" picture. New comment added.
02/28/2014 - Yo' Fellow Classmates! I have not updated my profile in a while. Thankfully, we've been busy and well. If you would like to catch up with me a bit you can 'cut-n-paste' the following link into your browser: http://pwe.me/1eBL7hz You'll then be taken to our '2013 Holiday Card' web page. This is what we sent out to our friends/family as a digital greeting card last December. If you click on the various images you can see some of the things we considered to be 'WOW' moments for us in 2013. Perhaps I'll see you in Reno for the 'R-n-R' festivities this October. Best to you all... - PWE