Terra Linda High School
Class of 1969 - San Rafael, California USA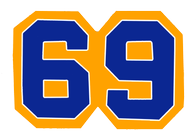 Michael Moss
Profile Updated:
June 29, 2019
Yes! Attending Reunion
| | |
| --- | --- |
| Residing In: | Hawthorne, CA USA |
| | |
| --- | --- |
| Occupation: | IT Support Supervisor |
Posted on: Jun 28, 2019 at 4:31 PM
Wow when I think of high reunions, I did not think that meant acting like I was 16 again. I have never been part of the "in crowd" nor am I now. I was looking forward to seeing old friends and making new ones. Clearly there have been communication issues come and up and I have seen posts that just should not have been made, in my humble opinion. I feel like quoting Rodney King and saying "Cant we all just get along". Clearly decisions have been made on how this reunion is going to be handled going forth. Either deal with it and make the best of it even if it is not perfect or move on. If this reunion was being held tomorrow, I would not be attending. I do not feel that this is healthy for anyone. We are all old enough to realize there may be no tomorrow and this is hardly a way to reflect back on what we had and what we can have.
Posted on: Apr 24, 2019 at 1:33 AM