Terra Linda High School
Class of 1969 - San Rafael, California USA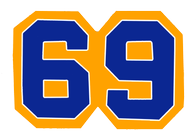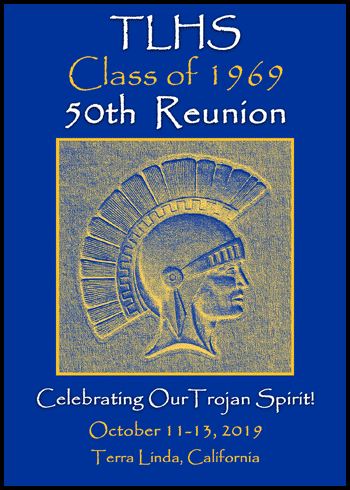 ONLY a Few More Weeks to Go 'till Our Partay!

Make Your Event Reservations 24/7 here:

It's safe & secure - quick & easy!

October 11th - 13th, 2019

#1 - Back-to-School Campus Tour

30 Classmates

#2 - Welcome Home Reception: Blue & Gold Night

@ San Rafael Joe's Banquet Room

34 Classmates

#3 - Mirrors of Our Trojan Past: Catered BBQ & MORE!

@ Marinwood Community Center

44 Classmates

#4 - 'Pay-As-You-Go' - Homecoming Brunch

@ the Four Points by Sheraton (our Host Hotel)

24 Classmates
You Can Read All About the Scheduled Events
Spotlight Feature Directory
('click' each link to learn more about our 50th Reunion Events)
Friday October 11, 2019 - 3:00 pm
Friday Evening October 11, 2019 - 6:00 pm
Saturday, October 12, 2019 - 5:00 pm
Sunday, October 13, 2019 - 9:30 am
ANNOUNCEMENTS
Class of 1969 Scholarship Award presented May 23, 2019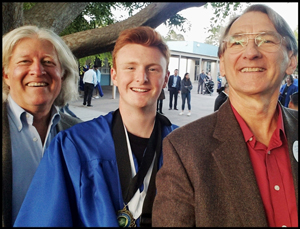 CONGRATULATIONS to Ryan Corr! Mr Corr was presented the tenth Class of 1969 Scholarship Award at the Terra Linda High School Senior Awards Night on May 23 by Jonn Parker and Paul Ennis (thank you John and Paul for representing the Class of 1969). Photo, bio, and thank you note from Mr Corr are posted on the Class Scholarship page.
You can safely and securely donate to our fund (in any amount) right now through PayPal!
Thanks for keeping our 'Trojan Spirit' alive!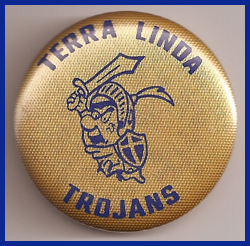 A Car Full of Bunnies in Reno, NV - 45th Reunion
You can check-out what happened in Reno, NV during our 45th reunion by 'clicking' here: