Terra Linda High School
Class of 1969
Welcome to the official Terra Linda High School Class of 1969 website, your main source for information on fellow Trojans, the Class of 1969 Scholarship, classmate gatherings, TLHS history and memories, reunion recaps, and so much more!
If you are a Class of 1969 classmate who is not registered with our site, please join!
There is no cost involved and you will not receive spam or junk email from the site. But you will have the opportunity to interact with fellow classmates on this private website solely for the TLHS Class of 1969!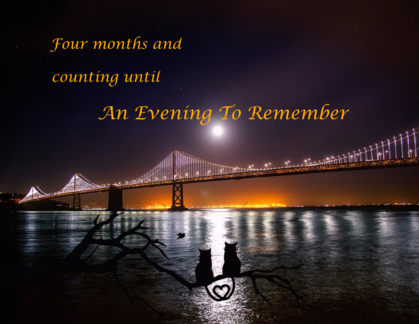 ANNOUNCEMENTS
February 21, 2020: It is with great sadness that I announce the passing of two classmates:
Allan Adams Davis
and
Kenneth Anthony Wilson
Remembrances may be left on their In Memory pages
Classmate Registration
Although this website may look familiar, it is new site that requires registration for full access.
Registration is a quick and easy process. Just click on your name on the Classmate Profiles page and follow the prompts.
Any problems? Simple directions are available on the Classmate Registration Info page. Also available on that page is an important Privacy Notice.
Both pages can be found on the left-side navigation bar of this page.
Details as to why TerraLinda1969.com was reincarnated can be found in an email entitled "Invitation to TerraLinda1969 Gathering from Kathleen Paini Clemence" sent to the Class of 1969 on January 1, 2020.
TerraLinda1969.com has been reincarnated for you!
Please take some time to explore each of the pages found in the left-side navigation bar.
There have been a number of updates to those memorialized in the In Memory section.
New photos have been added to the various TLHS Memories pages.
The Class of 1969 Scholarship page has a new PayPal donate button and information.
Updates and photos have been added to the 40 Year Reunion and Reunion in Reno pages.
Explore 50 years worth of photos in the Trojan Gallery.
This is our TLHS Class of 1969 website, feel free to let me know what you would like to see!
Kathleen Paini Clemence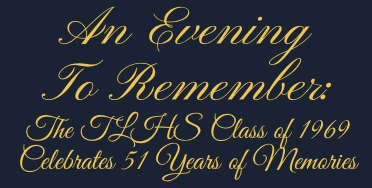 This is the year, like aged fine wine,
In which most classmates, will turn sixty-nine.
If born in fifty-one, it is the same number of years
Since our June thirteenth graduation, celebrated with cheers.
Many memories accumulated along the way,
Come join the Class of Sixty-Nine, as we sail the Bay!
Thank you to all who participated in the An Evening To Remember survey
Keep checking the An Evening To Remember page as details will be posted relatively frequently
Members of TLHS Class of 1969
are cordially invited to attend
The Terra Linda High School Class of 1970 50 Year Reunion

September 11 and 12, 2020
Friday night Cocktail Party; Saturday Golf and Miniature Golf; Saturday night Dinner Dance
Inn Marin and Suites
250 Entrada Drive
Novato, CA 94949

Registration and ticket sales available at TLHS1970.org
All are welcome!
Questions/Comments: Contact Lynn Regalia Rode-Lamuth through her classmate profile